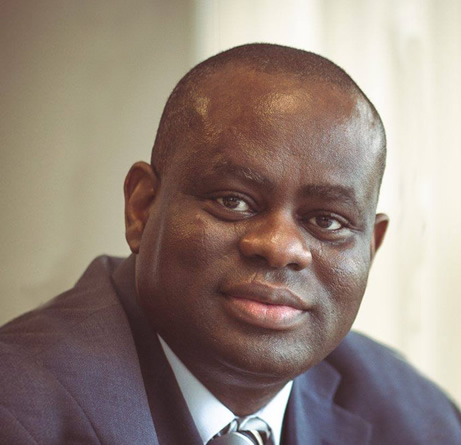 Pastor Elvis Iruh is a trained journalist, the Publisher and Editor in Chief of the Voice magazine. He is an ordained minister of the gospel. He has worked round the media field as a newsroom correspondent, sports correspondent, features writer, newspaper Editor, co-publisher and finally publishing his own magazine in the Netherlands, The Voice magazine which started on August 12th 1999., which started with a modest 500 copies and grown to a monthly circulation of 100,000 copies across 30 countries around the world until in 2011 when it became a digital online monthly publication. Its reach has grown and expanded around the world.
He is the Author and publisher of the book; "KASIMAWO LALOKO: A FOOTBALL VOYAGE (A biography)". And he has contributed to other publications like "People Building Peace" (35 Inspiring stories from Around the World) published by European Centre for Conflict Prevention in co-operation with IFOR and the Coexistence Initiative of State of the World Forum. He is a former lecturer at the Royal Tropical Institute in Amsterdam and guest lecturer at Leiden University at the department of Multi-cultural studies.
He has received several recognitions for his contribution to community development; notably the Amsterdam Bible College award; the government of the Republic of the Gambia through its mission in the Netherlands, the Nigerian Mission in Ukraine, Bulgaria, various church organizations, the Kenyan Government for community service in that country and in The Netherlands among others and the media fraternity in the Netherlands and Germany.